Barometers
RS Hydro stock barometers for atmospheric pressure monitoring. Our barometers can easily be connected to dataloggers and telemetry systems.
BP1 Barometric Pressure Sensor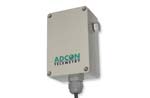 This extremely accurate, Swiss made atmospheric pressure sensor contains the same pressure sensor already in use in Adcon's LEV1 water level sensor. The fully temperature compensated piezoresistive sensor element performs with a 0.1% accuracy across the whole range.
Solinst Barologger Edge Barometric Datalogger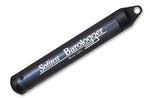 The Barologger Edge is the most accurate datalogger for the compensation of Solinst water level dataloggers such as the Levelogger Edge, Junior and LTC.