Groundwater Sampling Equipment
Solinst 407 Bladder Pump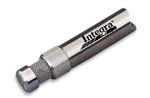 The 407 bladder pump from Solinst is a reliable , high performance bladder pump for high quality groundwater sampling. The bladder pump prevents all drive air and gas from coming into contact with the sample, ensuring that degassing and contamination are never an issue.
428 BioBailer - Biodegradable Transparent Bailer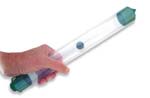 The 428 BioBailer is an inexpensive, reusable, biodegradable bailer made from clear, high-quality PVC pipe.
410 Peristaltic Pump for Groundwater & Vapour Sampling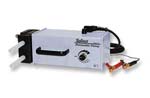 The 410 Peristaltic Pump is designed for vacuum pumping as well as the pressurized delivery of either liquids or gases. Built for field use, its reversible flow is perfect for sampling surface water from locations such as shallow wells
Solinst 408 Double Valve Pump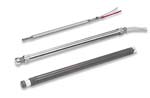 The Solinst Double Valve Pump (DVP) is a pneumatic-drive pump that consistently provides high-quality samples. Field tested in thousands of different applications, the DVP is extremely reliable, never requiring bladder replacement.
Solinst Micro Double Valve Pumps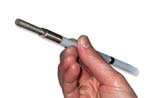 The Micro Double Valve Pump is a pneumatic pump that is ideal for use in narrow diameter boreholes when doing low flow sampling. Rather than using a bladder, it uses coaxial PTFE/FEP tubing. Ideal for CMT or wells with diameters less than 10mm.
Solinst 464 Pump Control Unit -125 & 250 psi models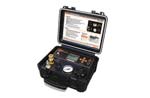 Solinst 464 pump control unit is ideal for controlling bladder pumps and double valve pumps. The 464 is very effective for VOC and low-flow groundwater sampling.
404 Inertial Pump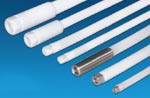 The 404 Inertial Pump is a cost effective option for groundwater monitoring. It's simple and reliable inertial pump design consists of a riser tube fitted to a one-way foot valve.
Solinst Discrete Interval Sampler for Groundwater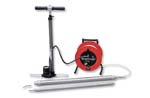 Discrete interval sampling equipment or passive samplers can be used for profiling open boreholes or screened wells, to collect samples from distinct levels or points of inflow, to obtain representative water samples from below floating product layers (LNAPL), and to obtain samples of sinking product layers (DNAPL).
Solinst 429 Point Source Bailer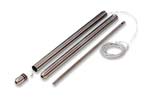 Point-source sampling collects water as it flows into the desired sampling point, which prevents purging and the disposal of purged water. Because of this, point-source sampling is perfect for obtaining high-quality groundwater samples from specific depths.
Low Pressure Packers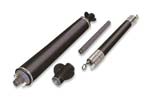 Solinst Low Pressure Pneumatic Packers are a low cost option, which makes them ideal for short-term applications. These packers fit perfectly in 2" and 4" (50 mm and 100 mm) monitoring wells, and they are also suitable for use in smooth boreholes with inner diameters between 1.9" - 5".