High Powered
RS Hydro supply high powered electromagnetic flow meters with a range of transmitters suitable for slurry, pulps and flows with very high solid contents up to 90% in some cases.
Transmag 2 Flow Transmitter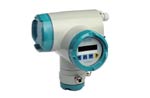 The Transmag 2 flow transmitter has a very strong pulsed AC magnetic field and is designed for heavy-duty applications such as pulp & paper stock over 3%; heavy mining slurries and mining slurries with magnetic particles.
FM911 MagFlow Meter for Sludge & Slurries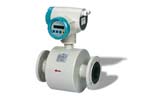 The FM911 flow meter is suitable for measuring the flow of almost all electrically conductive fluids, as well as sludges, pastes, slurries and magnetic conductive medias.