Portable Ion Selective Electrode Meters
Portable pH - ISE - Conductivity - Dissolved Oxygen Meter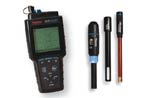 The Thermo Orion Star A329 pH/ISE/Conductivity/Dissolved Oxygen Portable Water Quality Meter from Thermo Scientific, is the ideal choice for advanced multiparameter measurements on site.
Portable pH and ISE Meter - High Range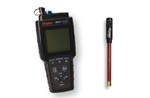 The Orion Star A324 pH/ISE Portable Water Quality Meter is the ideal choice for taking advanced measurements whilst working on location. The large backlit graphic LCD display, pH/mV/RmV and temperature readings along with electrode status, time, date, sample ID, used ID and calibration points.
Eutech Ion 6+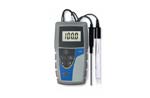 The Eutech Ion 6+ is the ideal value for money pH and ion measurement equipment if you have basic measuring needs. The no-frills meter is ideal for rugged conditions, simple to use and has an accuracy of up to ±0.01ph and ±0.5°C.