Automatic Waste Water Samplers
RS Hydro supply the full range of Isco Teledyne automatic water samplers. If you need help to determine which auto-sampler is best suited to your application, please contact us. The first decision to be made is whether your application will require a portable or permanent installation sampler :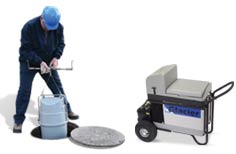 Our range of portable samplers offer durable, economical, intelligent water sampling and are built to withstand hard service and harsh environments. From the GLS sampler which can be carried with one hand, to the portable refrigerated samplers such as the Avalanche and Glacier.
Browse Portable Water Samplers>>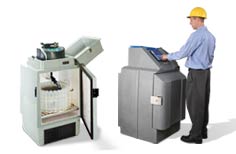 We supply a wide range of stationary samplers for applications which require a fixed installation. These range from the groundbreaking ISCO 4700 refrigerated sampler, to speciality auto-samplers that can be customised for use in almost any application.
Permanent Wastewater Samplers>>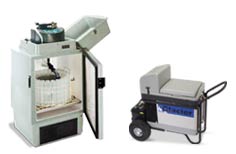 A comprehensive range of samplers for where users require MCERTS certification. A range of permanent and portable samplers all have MCERTS product certification. A range of samplers are also available in our hire fleet.
Browse MCERTS Samplers>>
ISCO samplers have an unparalleled reputation in the industry. For the last fifty years they've been leading the way with advancements in water sampling technology, including the first outdoor refrigerated sampler, first non-contacting liquid detector and first sampler with interchangeable modules for measuring parameters (including flow).
MCERTS
MCERTS is the Environment Agency's Monitoring Certification Scheme. It is based on international standards and provides for the type-testing and subsequent product certification of instruments, the competency certification of personnel and the accreditation of laboratories.
In the Environment Agency's own words, an MCERTS accreditation "gives confidence to regulatory authorities that instrumentation, once certified, is fit for purpose and capable of producing results of the required quality and reliability" and "gives confidence to users that the instrumentation selected is robust and conforms to performance standards that are accepted by UK regulatory authorities"