Receive up to 15% discount off a PT900 and a FREE Training session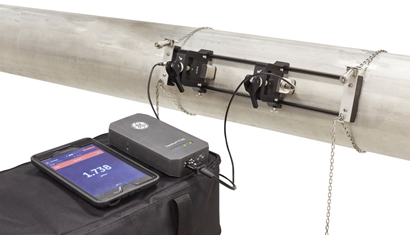 Got a difficult flow application?
From now until the 31st of October you can receive a FREE PT900 Training Session from one of our knowledgeable sales team, when you purchase a PT900 from RS Hydro. AND, if your not entirely sure the PT900 is right for your application we are offering a free demonstration to check your application before you commit to purchasing. 

What will be covered in the training session?



Basics of flow 


What the PT900 can be used for 


A live demonstration* 


Need more convincing?
We're offering a discount of up to 15%** on the purchase of a new TransPort PT900 system when you trade in your old TransPort PT878, Panametrics PT868, or any other manufacturer's portable ultrasonic liquid flow meter. Be quick, this offer is only available until the 31st October.
Are you using an old portable that's hard to program? Is its fixture difficult to install? Can you still trust your measurement?
The time is right for you to consider trading up to the TransPort PT900, the new, simple-to-use portable flow meter from BHGE.
The TransPort PT900 uses smart device technology to make your job easier. The simplified user interface and easier installation process means users, regardless of their level of experience, can strap the fixture onto the pipe, program the electronics and be ready to record measurements in just a few minutes.
TransPort PT900 advantages include:


Bluetooth® communication between transmitter and tablet for wireless freedom


Easy programming with touch screen, multiple-language user interface on an Android tablet


Fast responding transmitter with LED health indicators to ensure the meter is always ready to use


8GB of memory for large data logs


Accuracy (± 1% of reading)


Clamping fixture that's virtually foolproof to install for confidence in the measurement
Need to know more about the PT900? Watch the video here
The PT900 is in stock for purchase or rental. Please contact us for more information or to receive a quotation. 
*Application details and pictures need to be provided for live demonstration.
**Discount varies based on the age of the trade in meter.
11th Jul 2019