Four Great Levelogger Offers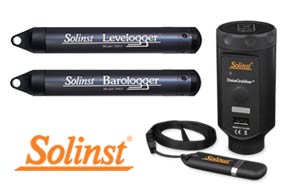 Dear Customer,
We are pleased to announce an end of financial year offer on our Solinst Levelogger range. This year we have added in a fourth option for customers who have any old loggers to trade in.
This popular promotion will run from Thursday 4th February to February 29th 2016 and is available to new and existing customers.
We know that despite superb performance and features not found on other data loggers, switching to the world renowned Solinst Levelogger series requires an investment in communication devices like readers and software. Add the time to familiarise yourself and it's understandable why some people keep the putting the investment off so we've put together 4 great offers and 10 compelling reasons why there has never been a better time to make the change to Solinst Leveloggers from RS Hydro.
Intuitive software with simple or advanced barometric compensation options.


Free firmware and software for the lifetime of the product.


Lifetime product support from RS Hydro and a wide range of complimentary products available.


10 year battery life, 3 year manufacturer warranty and leading reliability statistics.


High quality construction, materials and titanium PVD corrosion resistive coating on the Levelogger Edge.


Robust Hastelloy pressure sensors across the range of Loggers.


High accuracy temperature compensation and rapid thermal response time.


High speed Optical Reader, communication and download speeds.


Large Capacity Memory from 40,000 to 120,000 level and temperature readings.


Free iOS, Bluetooth® & Android™ applications for your smartphone or tablet.
Offer One*
Buy 4 new Levelogger Edge, Junior or LTC units and receive a free communications kit including an optical reader and Levelogger software.
Offer Two*
Buy 4 new Levelogger Edge, Junior or LTC units and choose a free DataGrabber or Levelogger App device for easy data downloads in the field.
Offer Three*
Buy 10 new Levelogger Edge, Junior or LTC units and receive an extra logger of your choice free**
Offer Four*
Trade in your any old loggers for up to 10% discount.***
If you are interested in receiving a quotation or further details please email
sales@rshydro.co.uk
quoting
"LEVELOGGER PROMO 16"
or call us on 01527882060 and press option one for sales.
* One offer can be chosen per customer and cannot be used in conjunction with any other offers or promotions.


** Free logger from offer Three can be chosen only from the Solinst range and includes the Junior, Edge, Rain logger, LTC and Barologger models.


*** Trade in discount is based on number of loggers traded in.
Yours Sincerely,
Ryan Cox
Groundwater Sales Manager
Mobile: 07711466404
Telephone: 01527882060
Email:
Ryan.Cox@rshydro.co.uk
iOS is a trademark or registered trademark of Cisco in the U.S. and other countries and is used under license. Other trademarks and trade names are those of their respective owners.
The Bluetooth® word mark and logos are registered trademarks owned by Bluetooth SIG, Inc. and any use of such marks by Solinst Canada Ltd. is under license.
Android and Google Play are trademarks of Google Inc.
The Android robot is reproduced or modified from work created and shared by Google and used according to terms described in the Creative Commons 3.0 Attribution License.
4th Feb 2016