Product Feature - CT2X Water Conductivity Logger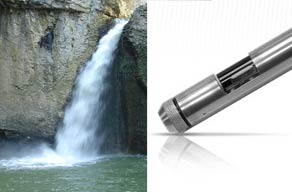 Product Feature
Are you in and need of a water conductivity logger? RS Hdyro have the solution, the CT2X water conductivity logger is a submersible conductivity/temperature sensor with an integral water level/depth datalogger. A huge 349,000 records of conductivity, temperature, depth and time data can be stored within the 4-pole epoxy/graphite electrode which makes it the first choice for rugged environments. RS Hydro do not only sell this item we also hire it so if you are requiring short term measurment this option may be the perfect solution.
Applications that the CT2X can be used in are


Salinity ingress

Borehole monitoring

Conductivity studies

Level monitoring

If you would like to read how the CT2X water conductivity logger has been used actively in the field then please read our
case study
.
9th Oct 2013