Rob Stevens, RS Hydro Managing Director to plant a tree for every order we receive in 2020- World Water Day 2020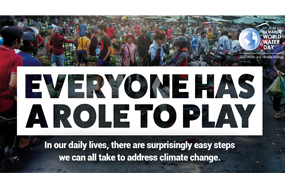 World Water Day 2020 is coming up on the 22nd March, and the theme this year is based around water and climate change, and how everyone has a role to play, at RS Hydro we have had a think about how we can do our bit for climate change.
So, this is why for EVERY order RS Hydro receive for the rest of 2020, Rob Stevens, Managing director of RS Hydro is going to personally buy and plant a tree in an effort to become more carbon neutral!
A word from Rob:
"Ultimately a better environment and less pollution affects almost everything and everyone on the planet in some way or another so itís a start."
You can see more about World Water Day here:
https://www.worldwaterday.org/
18th Mar 2020