RS Hydro appointed as distributor for ORI UK and Ireland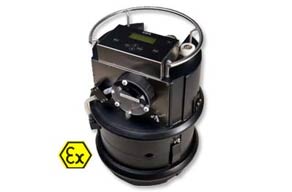 RS Hydro are pleased to announce that they have recently been appointed as the distributor for the United Kingdom and Ireland to sell ORIs ATEX water quality samplers and data logging instruments.
With over 60 years experience in the environmental monitoring industry ORI pride themselves as the experts when it comes down to the monitoring of water quality in difficult applications such as potentially explosive sewer environments, through to the monitoring of leachate levels and quality at Landfill sites.
Product Spotlight
Basic EX1 Mobil sampler
Designed for automatic sampling within potentially explosive environments the Basic EX1 mobil includes many features associated with automatic sampling such as time and flow proportional options, but it also goes that one step further... with the addition of bluetooth communication. The bluetooth communication allows for connection to ORI EX logger allowing for event based triggering based on Ph, redox, conductivity, dissolved oxygen or water level. As well as bluetooth communication the sampler also has the facility to operate GSM / GPRS modem for the relaying of alarms, status updates, or remote starting of the sampler via sms. The unit comes available with both single and multiple bottle options and EX approved battery options for short and long term deployment.
MLOG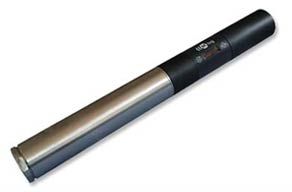 The MLOG is one of the first dataloggers to be suitable for water quality and level measurement within a potentially explosive environment. With ATEX zone 1 and 2 approval the MLOG equips the user with a datalogger or remote GSM / GPRS (option) providing data from some of the most difficult applications. Equipped with 1 x analog (4-20ma) and 2 x digital (ISM) means the MLOG platform is flexible to the user requirements. From handheld recording of water quality parameters, to long term deployment within natural and urban environments the MLOG provides a practical solution to your monitoring needs. As a compatible device to the Basic EX1 Mobil sampler the MLOG also has the ability communicate via bluetooth the the sampler to provide wire free trigger in an event condition.
For further information please contact Edward Lang on the details below:
Ed Lang
Sales Engineer
ed.lang@rshydro.co.uk
01527 882060
6th Aug 2013