Solinst New Mini Interface Meter and Exciting News!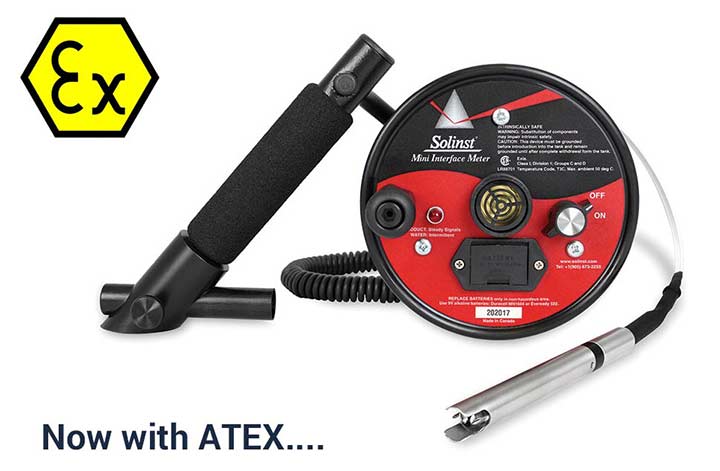 RS Hydro are pleased to announce the arrival of the all new mini-interface meter.
This popular meter has been available alongside the normal sized variant for many years and has proved very popular. The new mini interface meter has laser marked flat PVDF tape with virtually indelible markings, incredible rigidity, durability and is now a lot easier to decontaminate. With every purchase is a 3 year warranty and a free carry case.
ATEX rating has now been added to all interface meters available from Solinst. For those not familiar with ATEX the rating it is a European directive for controlling explosive atmospheres. In the case of interface meters this is vitally important when working on landfill and petrochemical sites, it protects the people using the equipment and their surroundings, ATEX rating is very important when considering health and safety implications. Further information on ATEX rating can be found on the Health and Safety executive
website
Have a look at the Solinst
data sheet
for the new mini interface meter or feel free to contact me with any questions.
Both new meters will be demonstrated at our up and coming groundwater training day with limited spaces still available. We will also be unveiling a brand new and exciting Levelogger device that will make communication better than ever!
Kind Regards,
Ryan cox
Groundwater Sales Manager
Ryan.cox@rshydro.co.uk
M. 07711466404
2nd May 2014