GE Panametrics
GE Panametrics is the reknowned as the world's leading manufacturer of clamp on ultrasonic flow meters, inline ultrasonic flowmeters and mositure monitoring systems.
Panametrics ISX878 intrinisically safe flow meter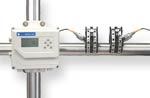 An Intrinsically Safe flow meter(IS), loop powered ultrasonic clamp on flow meter suitable for Zone 1 and Zone 2 locations: hydrocarbons, diesel, oil, water and other fluids.
PT878 Portable Ultrasonic Flowmeter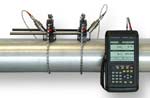 A clamp on ultrasonic portable flow meter suitable for balancing, cooling, flow surveys, heating, energy monitoring, pollution & process control. PT878 Flowmeter Rental and Sales
Panametrics AT868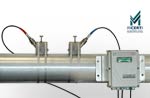 The AT868 clamp on ultrasonic flow meter combines state of the art ultrasonic flow measurement capability with a low-cost transmitter package that can be installed right at the process measurement point. It's designed specifically for water and wastewater applications in full pipes.
Rental PT878 Clamp On Flow Meter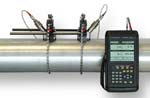 Rental of the PT878 ultrasonic flow meter is ideal when you have to find a solution for a short term liquid flow monitoring project. It is easy to setup, install and take readings and is suitable for flow measurement applications of most liquids.
Panametrics PT878GC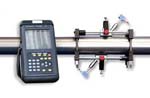 Panametrics PT878GC Clamp on gas flow mete suitable for most gases including natural gas, compressed air, nitrogen, steam, argon, helium and methane.
Panametrics DF868 Liquid Flowmeter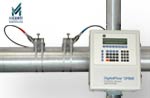 The DF868 MCERTS-registered clamp on flow meter uses the Transit-Time for measuring most liquids. Single Channel or Dual Channel. Suitable for hazardous areas. IN STOCK.
MV80 Vortex Flow Meter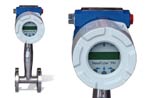 The Panaflow MV80 is an in-line multivariable vortex flow meter, suitable for measuring mass flow, temperature and pressure. Also allows volumetric flow measurement and density. The MV80 can measure most qases, liquids and steam.
MV82 Vortex Insertion Flowmeter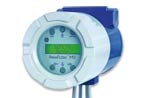 The Panaflow MV82 insertion vortex flow meter, suitable for measuring mass flow, temperature and pressure. Also allows volumetric flow measurement and density.
DigitalFlow CTF878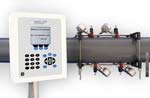 The CTF878 clamp-on gas flowmeter is the only flow meter in the world that can measure gas in metal pipe work at near atmospheric pressure using a technology called correlation tag (patented) The Panametrics DigitalFlow CTF878 clamp on gas flow meter can measure a wide range of velocities in small to large pipes up to 150 ft/s (46 m/s), lending itself to a wide range of applications...
XGS868i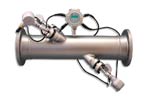 The XMT868i transmitter is a Transit Time and cross correlation signal processor, making it perfect for measuring flow in a range of applications, from pure liquids to even difficult gas-solid-liquid mixtures, which previously could only be handled by Doppler meters.