Eureka
Amphibian Field Display Unit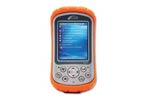 The Amphibian is a handheld Pocket PC which provides an effective solution to field monitoring needs. It has a waterproof, chrushproof case which meets military standards and has a built in rechargeable battery pack.
Manta 2 Water Quality Sonde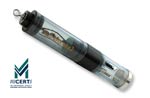 Manta 2 water quality sondes are suitable for use in any natural water up to 50°C. It can be used as an unattended logger, used for spot testing and profiling with use of the Amphibian display unit / PDA or installed with the wireless telemetry systems.
Rental - Manta 2 Water Quality Sonde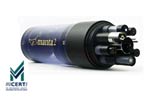 The Eureka Manta 2 is a multiparameter sensor capable of measuring and recording multiple parameters simultaneously. Available from RS Hydro for next day delivery for measuring a range of parameters - Temperature, pH/ORP, Conductivity, Turbidity and Dissolved Oxygen.