Water Level Dataloggers
RS Hydro are the Solinst UK & Ireland distributor stocking and supplying the complete Levelogger range of water level loggers. Our water level loggers come in ranges from 2m to 200m with a 10 year battery life and a 3-year warranty. Combined with our wide range of experience and technical support, purchasing or renting a Levelogger is an easy decision...
Solinst Levelogger Direct Read Cable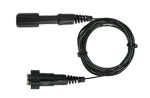 RS Hydro supply the Solinst Direct Read Cable to enable real-time data and communication with Leveloggers without the need removal from the water.
Solinst Levelogger PC Interface Cable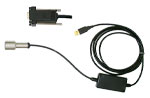 The Solinst levelogger PC Interface Cable is for the purpose of transfer of data in the field.
3001 BioFoul Screen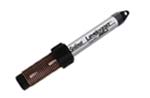 The 3001 Bio-Foul Screen is the perfect screen for extending the deployment time of Levelogger Edge, Levelogger Junior Edge and the LTC Levelogger Junior, it is espically for coastal and saltwater environments.
Stainless Steel Cable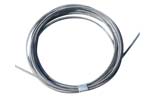 RS Hydro stock Stainless Steel Cable for use with level and data logging equipment
Solinst Levelogger Optical Reader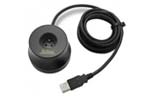 RS Hydro stock the Solinst Levelogger Optical Reader which enables communication with your levelogger.
Solinst Levelogger App and Interface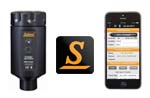 RS Hydro are proud to be UK and Ireland distributors for the NEW Solinst Levelogger App and Levelogger App Interface. Using dataloggers in the field will never be the same again once you use this new technology.
Solinst Barologger Edge Barometric Datalogger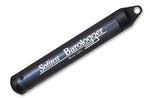 The Barologger Edge is the most accurate datalogger for the compensation of Solinst water level dataloggers such as the Levelogger Edge, Junior and LTC.
Solinst Rainlogger Edge Model 3002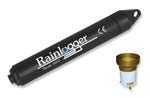 RS Hydro are now distributors of the new Solinst Rainlogger Edge purpose made to record the tips of a standard tipping bucket rain guage with a reed switch output.